Residential Pressure Washing Services Calgary
Have you ever seen someone's house and wondered, why does it look so good? Is it their clean brand new looking patio deck? Is it how clean the exterior of their building looks? Or maybe it's their sidewalk and driveway looking brand new.

Your home can look just like that and here is the secret: Pressure Washing. Pressure washing is a great inexpensive way to remove dirt from the outside of your house. It can be used on a wide variety of surfaces including house siding, roofs, sidewalks, decks, and much more!
House Pressure Washing Service
Pressure Washing is the process of using high-pressurized water to remove debris, algae, and growth from surfaces. The pressure is measured in PSI (Pounds Per Square Inch). Most pressure washing services use a range of PSI depending on the surface they are cleaning (400-1500 PSI).

It is important that your pressure washing company takes into account the pressure they will be using. Using the least amount of pressure to remove the debris in order to preserve the surface below. Some surfaces such as concrete can handle a higher PSI versus a wooden porch deck.

It is a good idea to ask your power washing service company what PSI they will be using to ensure no damage will be done to your property. Clean while also caring for your home. That's what you should be looking for in home pressure washing.

Some homeowners have wood siding which requires a little extra care. Your power washer should use the proper pressure for the surface they are cleaning.

Most companies charge per square foot of your house.

Exterior House Pressure Washing Service
The exterior surface for your house or property affects your entire feeling of the building. When there is dirt, salt, moss, mould, and other contaminants, they not only reduce the aesthetics and overall apparel of your building but can damage it over time.
We can treat any of the following stains:
Black Stains
Gray or White Stains
Yellow or Gold Stains
Lime Run
Green Vanadium Stains
Using our pressure washer, we will wet the target areas, treat the stains, and rinse the stains thoroughly. Sometimes a scrub brush is needed to remove difficult dirt, grime, and moss from your home exterior.
The rest of your exterior will be washed with our pressure washer to remove general debris. A good house washing will make your home look beautiful again.
Deck Pressure Washing Service
Decks allow you to enjoy the outdoors in a comfortable way. The outside is beautiful and you don't want the view to be ruined by a dirty deck.

As your deck gets exposed to sun, dirt, and precipitation, it will start to look duller. The constructed wood can begin deteriorating by the growth of mold, bacteria, and mildew from rain. It will also cause your deck to become slippery as the layers of mold and mildew grow.

Cleaning In Action can clean your patio deck, wooden or concrete, without damaging it. It will not only help increase the longevity of your deck but it can even increase your property value. A well-maintained deck is a great way to entice potential buyers.
Concrete Pressure Washing Service
Does your sidewalk or driveway have dirt, moss, and grime buildup on it? Unfortunately, a garden hose isn't strong enough to remove it all.

Luckily, your concrete areas can look just as good as the day you got it by having a pressure washing service in Calgary. Driveway pressure cleaning eliminates grime, moss, dirt, and other contaminants without damaging your property.

Using a powerful pressure washing system, Cleaning In Action uses the top-of-line system to deliver the required pressure washing effects for any surface. Keeping in mind the environment, all products use are eco-friendly and protect your property.
See For Yourself

Scroll To The Left To See the After
Outside Cleaning Service
Cleaning In Action has served local Calgarians for over five years. We are highly trained professionals and pride ourselves in our customer service. We are highly recommended by the Calgary community and look forward to hearing from you!

Combine any of our other services for a reduced price:

Window Cleaning
Gutter Cleaning
Carpet Cleaning
Disinfection Services
We also work with commercial property management companies and provide discounts.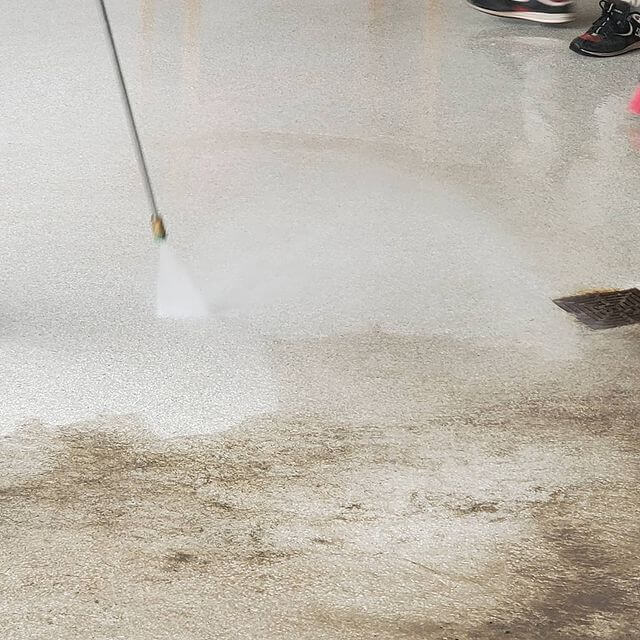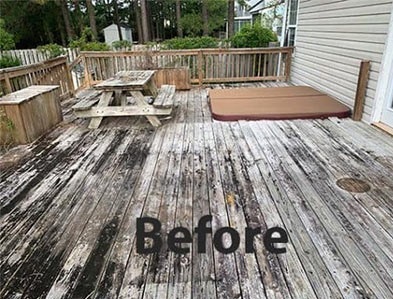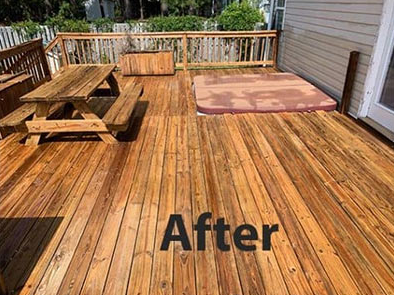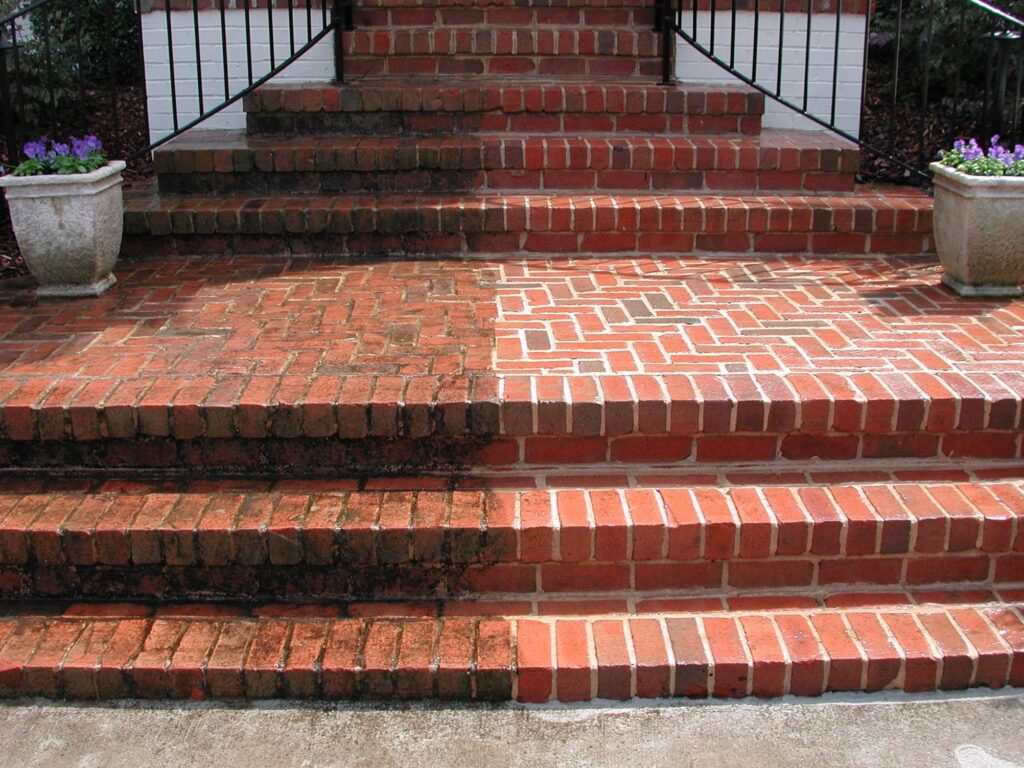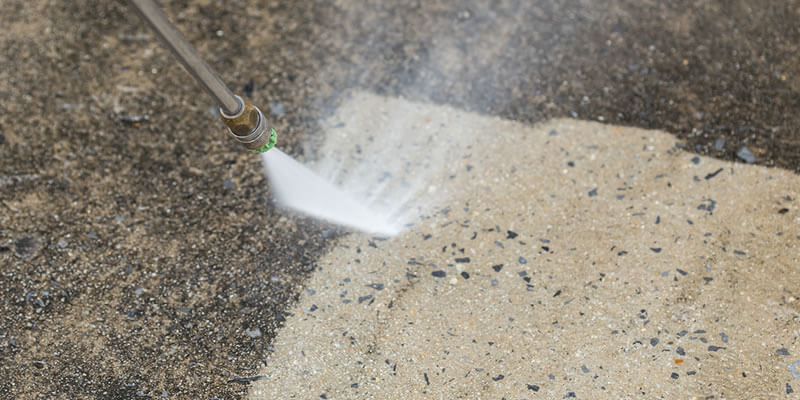 Call The Experts Today
We offer free quotes and estimates for our pressure washing service.
Fill out a contact form or give us a call at (403) 796-2728.